Projects
Our activities focus on feasibility studies, research and development projects and industrial implementations.
Please have a look at student projects supervised by our staff.
Selected Projects
Feasibility studies
Optical measurement and inspection of medical hip implant elements (2008),
Optical inspection of tapered roller bearings races (2008),
Inspection of homokinetic joints assembly correctness (2007),
On-line optical 3D control during tyre body manufacturing (2007),
Assembly correctness inspection of car wire harness (in cooperation with IPK Fraunhofer) (2003),
Optical surface inspection of valve guides (in cooperation with IPK Fraunhofer) (2004),
Assembly inspection of car seat frames (2006).
Research and Development
Scanner for Forensic Document Examination (2009-2010),
Methods and tools for simulation based Machine Vision prototyping (2008),
Method and algorithms for optical measurement of glass cutting tools (2008),
Predictive 3D CAD model based segmentation for accuracy improvement of laser scanning of metal surfaces after treatment (2007-2010),
Laser system for flatness and run-out measurement (2008),
Method for tapered bearing rollers optical inspection of cone surface, during free fall. 7-types of flaws, productivity 3 pcs/sec. (2007)
Assembly inspection of care seat frames - Integration of FANUC robot with SICK camera (2006),
CAx software for supporting the methodology of machine vision systems feasibility study (2006),
Robotic vision - Integration of Mitsubishi robot with Cognex-DVT camera (2005).
Industrial Implementations
Robotic measurement system for hip implant locking screws, co-developed with Stryker Ostheosynthesis Kiel (2011),
Laser machine for flatness and run-out measurement of saw blades disks (2008),
Automatic inspection systems for tapered bearing rollers face surface, co-developed with ITeE Radom for FŁT Kraśnik (three systems, 2006, 2007, 2008) – 31 types of flaws, productivity 2pcs./sec.,
Vision system for ophthalmic lens manufacturing for JZO (two systems: 2004 i 2006).
Students' projects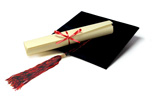 We are very happy to cooperate with ambitious students in forms of diploma thesis.
Łukasz Marszałek, Monitoring of laser manufacturing processes based on camera nad FPGA, 2011
Kamil Oleksiak, Design and implementation of laser guidance and powder supplier, 2011
Paweł Król, APCI 8001 motion control card application for laser cladding, 2011
Paweł Michoń, Design and implementation of communications protocol for Basler eXcite camera, 2011
Katarzyna Hołyst, Simulation Based Performance Evaluation of Non-Linear Objects with Fuzzy-Control, 2010
Jakub Kędzia, CAM translator for Laser CNC Machine, 2010
Piotr Śmietana, Quality of functional surfaces manufactured by laser powder cladding, 2010
Paweł Cieniek, Tomasz Dobner, Optical quality inspection on submicron level, 2010
Wiojciech Cieszyński, Optical Design for Machine Vision with ZEMAX optical engineering software, 2009
Waldemar Macioła, Integration of LabView graphical programming environment with OpenCV image processing libraries and GPU processing, 2009
Jan Gajda, Benefits analysis of the implementation of vision control system for SMD production, 2008
Michał Izydorczyk, Inspection of internal surface of holes and threads by machine vision, 2007
Janusz Tymoszuk, Machine vision products inspection based on Ranger 3D camera, 2007
Dariusz Tryba, FANUC R2000iA robot application for plasma cutting, 2007
Kamil Kalwat, The role of machine vision systems in ensuring the quality of production, 2007
Grzegorz Wójtowicz, Triangulation methods for building a three-dimensional model, 2006
Ryszard Waleczek, Identifikation von Antribsystemen (Identification of driving systems), 2006
Fryderyk Fryc, Design of Experiments for surface inspection by machine vision research, 2006
Rafał Pielech, A supplementary module for DTPS 2 (module for extending graphic programming of Panasonic robots), 2006
Paweł Wakulski, Selection of components for the "embedded PC" control system, 2006
Tomasz Dawidowski, Automatic optical inspection of defects in glass products using vision systems, 2005